New Delhi: Shane Warne, one of the world's greatest spinners, died at the age of 52. It was not easy for anyone to play his balls. Shane Warne had gone to Thailand for a holiday, where he died due to a heart attack. Information about what Shane Warne was doing in his last moments has come to the fore.
Shane Warne was doing this in his last moments
The name of Parashuram Pandey was also among those who saw Shane Warne alive in the last moments. He is a tailor in Thailand. According to the report of The Sun, on March 4, around 1 pm, Shane Warne reached the Brioni tailors shop. He had already come to Parashuram Pandey's place. In the year 2019, he had bought about 10 suits from here. Since then Shane Warne was also familiar with Parashuram. After meeting Parashuram, he was walking with a T-shirt, a cap on his head and holding a phone in his hand and all this.
Captured on CCTV camera.
Tailor Parshuram was deeply saddened by the death of Shane Warne. Parashuram said, 'I love cricket and Shane Warne was my hero. It was a great privilege to make his suit. He was supposed to pick up his clothes on Saturday or Sunday, so when I saw the news that he had died, I was shocked. I was wasted.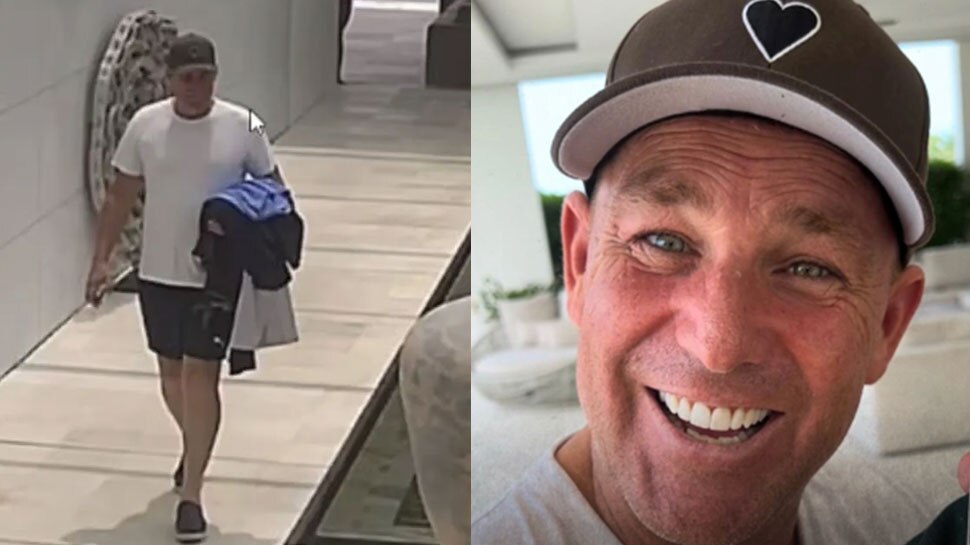 Died in Thailand
A preliminary investigation revealed that he had suffered a heart attack. Warne was found unconscious in his hotel room on the island of Koh Samui in Thailand. His life could not be saved even after being taken to the hospital. Police said in a statement that the report of the post-mortem examination will be sent to the prosecutor's office, which is the usual procedure in case of unexpected death. Warne's family said in a statement issued on Monday that his death is the beginning of a never-ending nightmare for the family. Shane Warne was spending his holidays in a hotel in Thailand. Where he had suffered a heart attack, his friends had also given him CPR before being taken to the hospital, but he could not save Warne's life. Bloodstains were also found in Shane Warne's room.
Australia was made the winner
It was the charisma of Shane Warne's bowling that Australia won the title of ICC Cricket World Cup played in England in 1999 and after 12 years had done the feat of writing World Champion again in front of its name. Warne, who came to bat first in that match, took 4 wickets for just 33 runs and rolled it down to 132 runs. After this Australia won the title by scoring 133 runs for 2 wickets. Warne was adjudged man of the final for this performance.
First bowler to take 700 test wickets
Shane Warne took 708 wickets in 145 Test matches during his career, while 293 wickets in 194 ODIs were recorded in his account. In terms of taking wickets in Test cricket, after Sri Lanka's Muttiah Muralitharan, the second number bowler Warne completed 700 wickets before him. He became the first bowler in the world to touch this high peak of bowling.