Ayodhya: Mata Annapurna Devi Restoration Yatra reached Ayodhya Dham late at night. During this, many grand welcomes were also done, including Ayodhya district border Rudauli. The idol of Mata Annapurna Devi was safely transported to the court of Shri Ramlila, located in the Ram Janmabhoomi complex, for the night's rest. From where this morning, after the ritualistic worship, the journey will leave for Varanasi.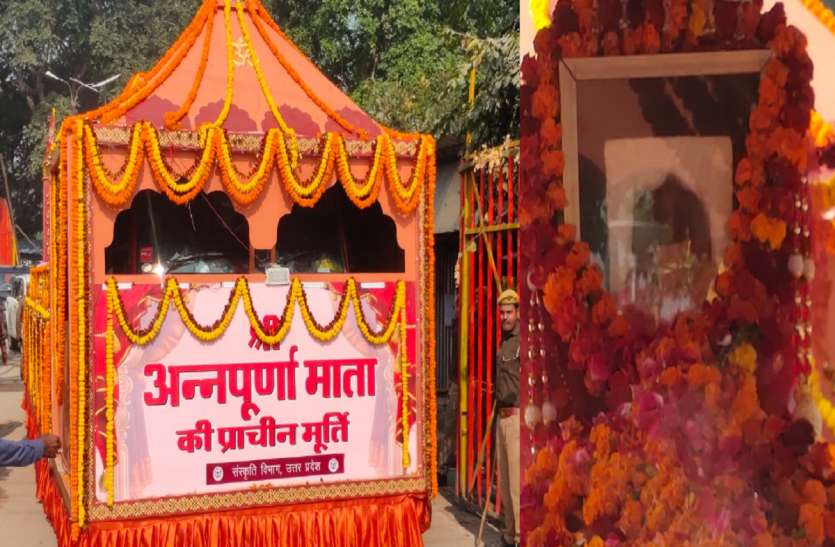 Will leave for Varanasi from Ayodhya

One hundred seven years ago, the stolen statue of Mother Annapurna Devi from Varanasi was brought back by Prime Minister Narendra Modi from across the seven seas of Canada by making a commendable effort to maintain the cultural heritage and identity of his country. And soon, this statue will be consecrated to beautify its place. After the arrival of the idol of Mata Annapurna Devi from Canada, it will reach Varanasi under a grand journey by the Central Government. Today this journey has reached the city of Ram at around 1 o'clock late in the night. And after worshipping at the birthplace of Shri Ramlila, rest was done.