Sultanpur: Prime Minister Narendra Modi inaugurated the Purvanchal Expressway at Sultanpur on Tuesday. Addressing the people after the inauguration of the expressway, the Prime Minister praised the Yogi government fiercely and without naming Samajwadi Party chief Akhilesh Yadav, targeted him fiercely. Prime Minister Narendra Modi said in his speech, "I used to be surprised to see the situation that was there 5 years ago that what some people are punishing UP for. The government which was in UP did not support me, not only that. Even standing next to me in public, he was afraid of losing his vote bank."
Let us tell you the big things about Prime Minister Narendra Modi's speech

Those who failed in their time, are not able to see the success of Yogi Ji. Those who are not able to see success, how will they be able to digest success. The fortunes of this region have begun to change. Who can forget how many power cuts used to happen in UP earlier. Who can forget what was the law and order condition in UP? Who can forget what was the facility of medical facilities in UP? In UP, the situation was made in such a way that there was no road on the roads here. Now the people doing crime are in jail and now new roads, new roads are being built from village to village.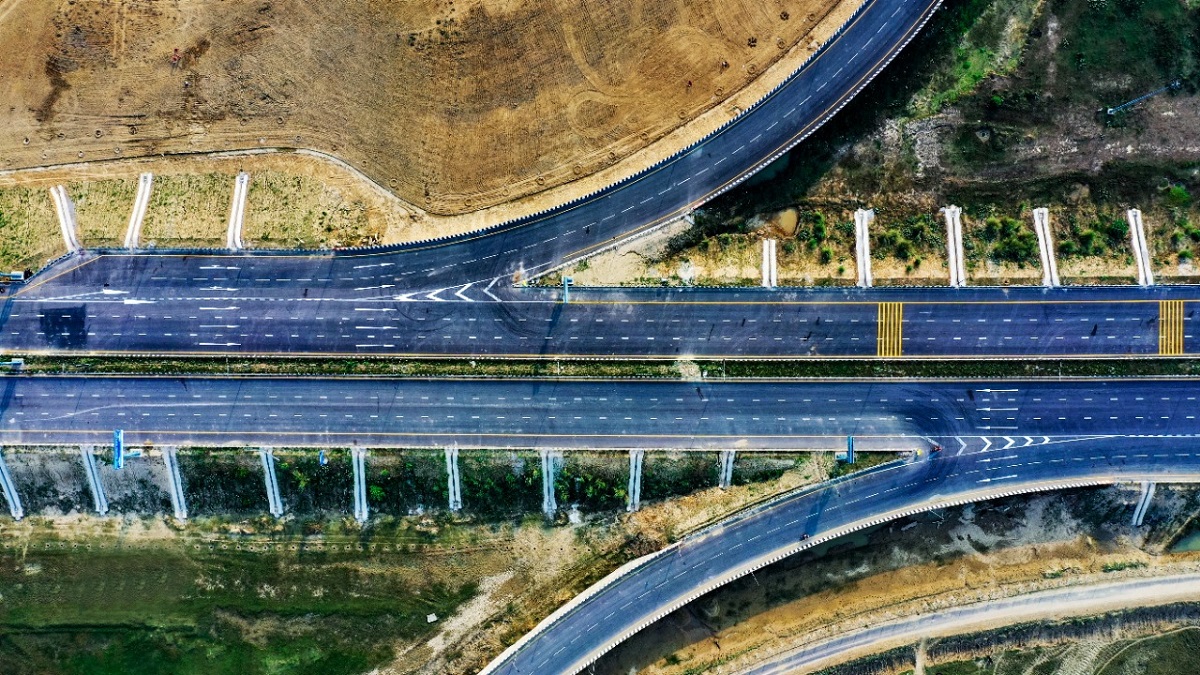 Seeing the situation that was there 5 years ago, I used to wonder what some people are punishing UP for. The government in UP did not support me, not only that, even standing next to me in public, they were afraid of losing their vote bank. When I used to come as MP, I used to get lost at the airport. He was ashamed because he had nothing to give the account of the work. The way the governments before Yogi government discriminated against UP. I knew that the people of UP will remove those who do this from the path of development of UP.
For the earlier governments, development was limited to where his family was, his home was. Today, as much as there is respect for the West, there is a priority for Purvanchal. Purvanchal Expressway is bridging the gap today. Along with Awadh, Bihar will also benefit from the construction of this expressway. The speciality of the 340's Purvanchal Expressway is not only that it will connect Lucknow, Barabanki, Ayodhya, Ambedkar Nagar, Amethi, Sultanpur, Azamgarh, Mau and Ghazipur. Its speciality is that it will connect those cities with Lucknow which have immense potential for development, where there is huge potential for development.
Even if a person builds a house, he first worries about the roads, examines the soil, considers other aspects. But in UP, we have seen a long period of governments who showed dreams of industrialization without worrying about connectivity. The result was that due to lack of necessary facilities, many factories located here were locked. In these circumstances, it was also unfortunate that both Delhi and Lucknow were dominated by the familyists. For years and years, this partnership of family members kept crushing the aspirations of UP.
The same happened with the son of Sultanpur, Shripati Mishra Ji, whose on-ground experience and hard work were his capital. The courtiers of the family humiliated him. People of UP can never forget such an insult to Karma Yogis. Today, the government of the double engine in UP is working considering the common people of UP as their family.