Movie Review: Dhamaka
Star Rating: 2.5/5
On-screen: NOV 19, 2021
Director: Ram Madhvani
Genre: Thriller

A good vegetable is prepared, but what if you forget to add salt to it. If there is a lack of taste, then no matter how many spices and oils are in the film, everything will go in the category of tasteless. This often happens with movies as well. It is important to have the right mix of everything to make a great biryani or chaat. Seeing Karthik Aryan's film 'Dhamaka' released on OTT platform Netflix today, it will not be much if the same opinion is given. Directed by director Ram Madhvani, the film has excellent acting, despite the impeccable story, weak direction and the loophole in between did not allow the blast to happen properly.

Let us know how the film is and where it got confused. Although there are good reactions about the film on Twitter, something was missing, which had been understood, then the film was going to be a great blast.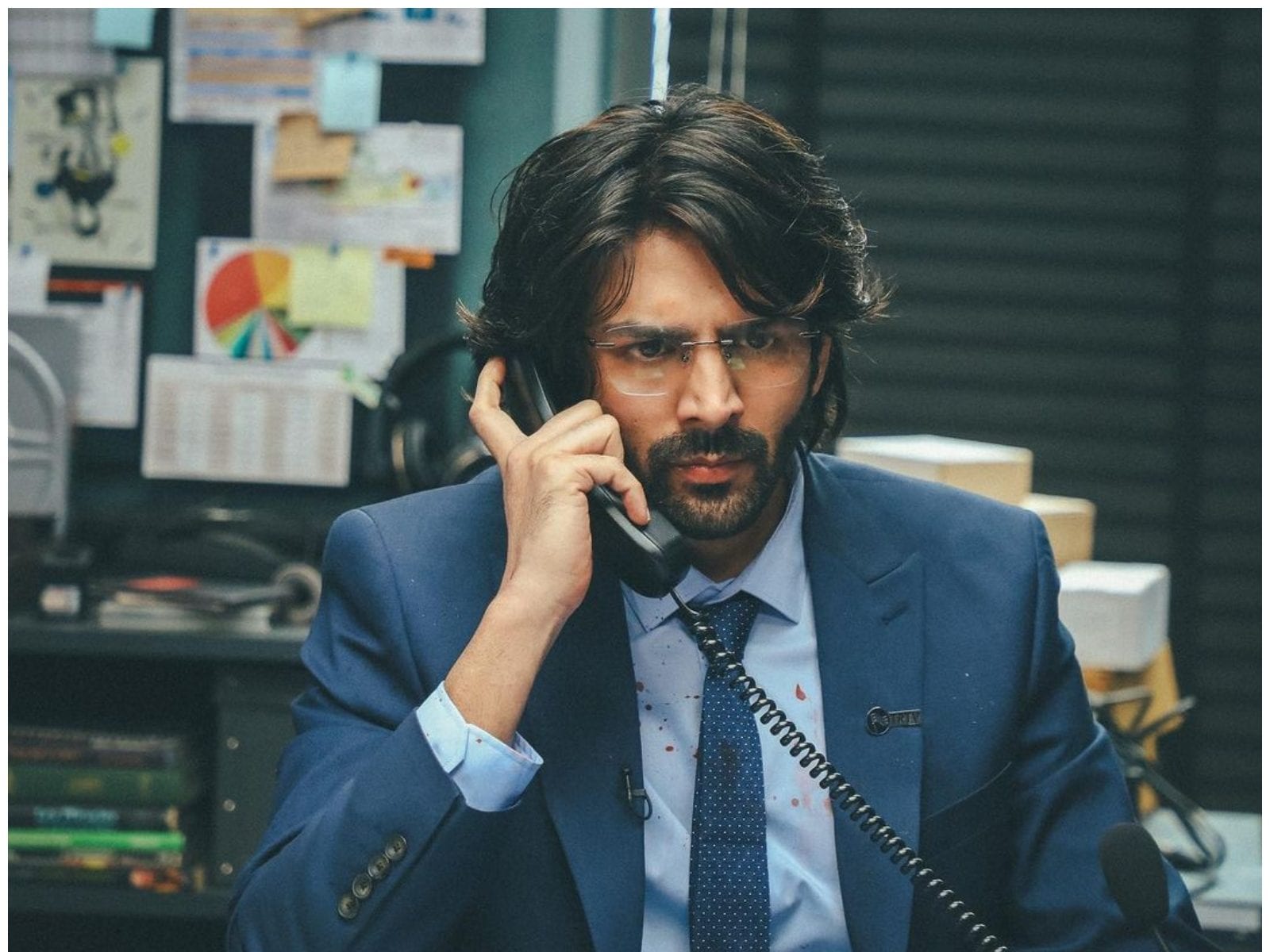 Story

Talking about the story, Arjun Pathak (Karthik Aryan), who became a well-known anchor of the news industry, is known for bringing tremendous TRP for his channel. But due to some reason, his job goes on and he gets divorced (with Mrinal Thakur). Arjun, who dreams of making a big bang one day, is making a living as a radio jockey. One day he gets a chance to explore and through the call of a caller who is about to explode. How does Arjun talk to this caller, how does he manage? On one hand the TRP of the channel and on the other hand the people trapped in the face of death and his wife. How he overcomes this problem is the story of the film.

Direction

It is being told that the blast is focused on the story of the Korean film The Terror Live. The story of the film is great, the pace is good, the background music also adds to the fun and the film runs at a fast pace to its destination. As mentioned, the shooting of the film was completed in just ten days, in that sense the director has done wonders. Everything was good till now, but the failure of the film to justify the sequences and events can be called the weak link. If something is happening then why is it happening, what must have been the reason behind it. Events are not able to reconcile with each other. Focusing on the ethical values ​​of journalism, the race behind the TRPs has also been depicted quite rightly in the film, just what the director needed to justify the events.

Acting

Talking about acting, it can be called 'Dhamaka' of Karthik Aryan. He has done superb acting. The expressions on his face show that he is ready to take up comic and romantic roles as well as other challenges.